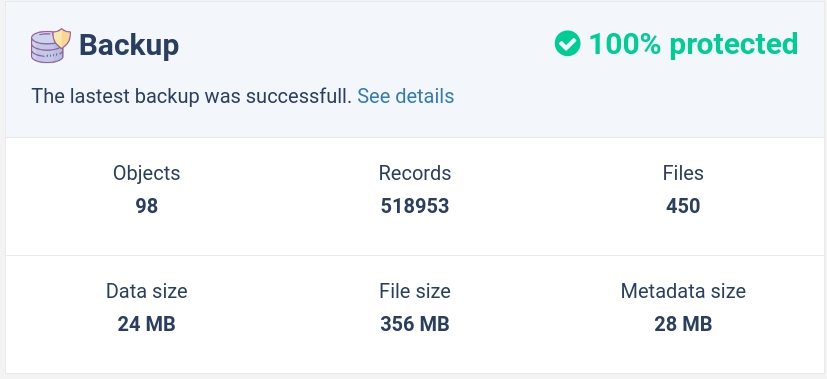 Secure Backup
Your data is always encrypted, both in transit and at rest.
Bluefactory Backup store data on Amazon S3 and use server-side encryption (AES-256).
You can choose your backup location from 10 different locations (North and South America, Europe, and Asia).
Visit our security page for more information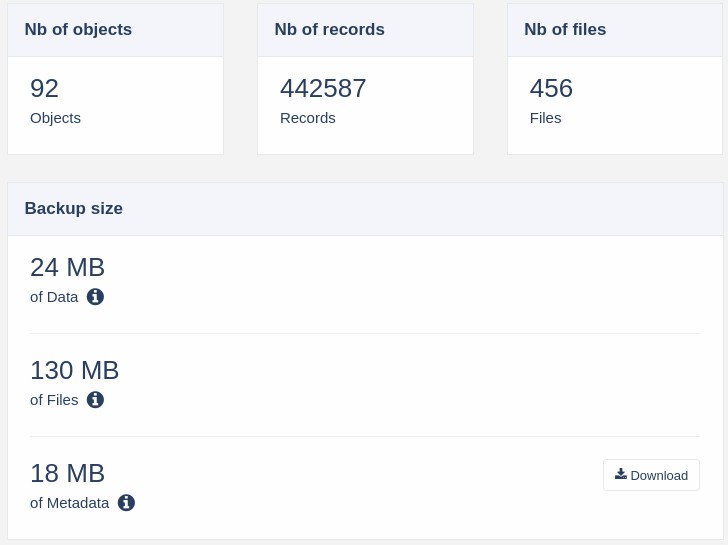 Simple Backup Report
For each backup, you have a complete report about your data. You can easily view and analyze backuped objects, records, and files.
With our backup report, you can identify issues quickly.
Compare data from 2 different snapshots to identify and isolate all affected records for recovery.
All your records are available as CSV files. The attachment is stored with the correct content-type.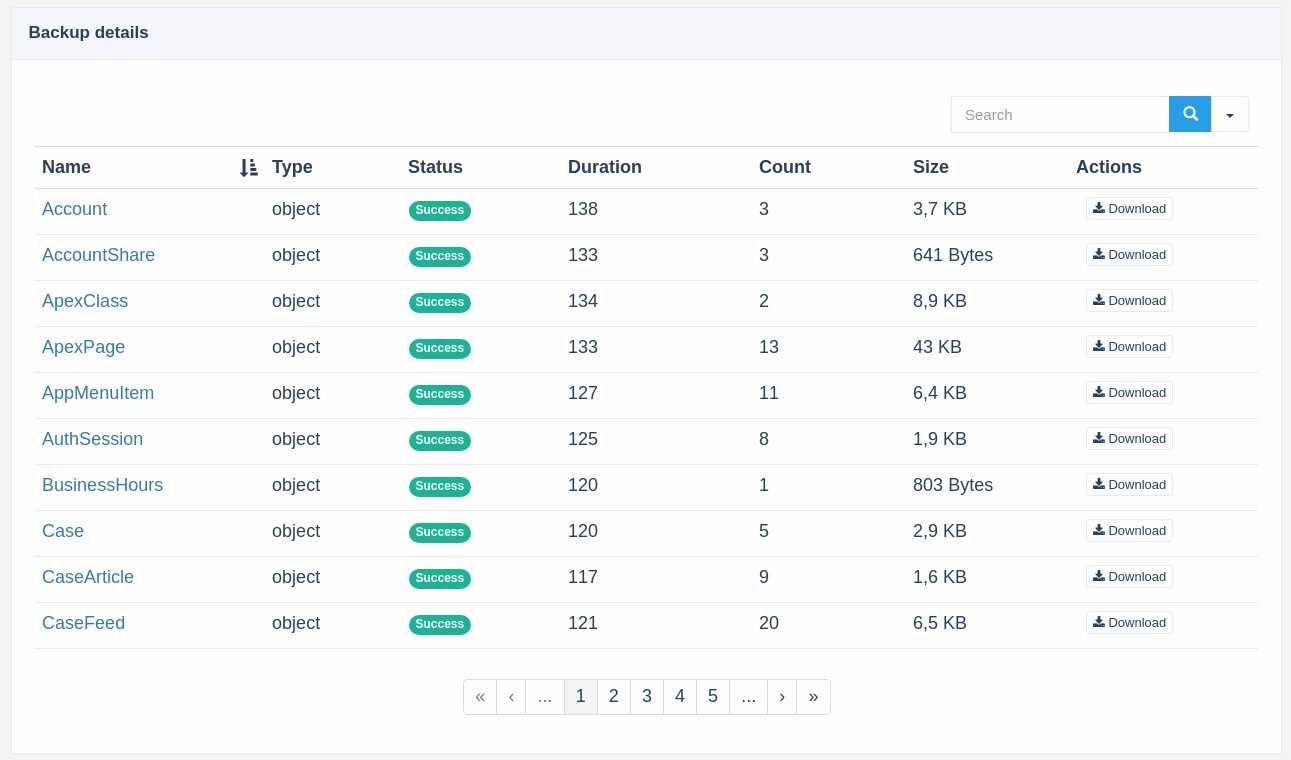 Data Recovery
We believe that a full data recovery is not a realistic option when data loss is detected. We provide a smart feature to recover the required data quickly.